P1.25mm P2mm fine pitch ultra HD indoor front service LED display screen

16:9 HD excellent fidelity:
Easy to implement HD/4K/8K image seamless splicing. Pixel to pixel display mode matching with 16:9 video source. Image segmentation can be carried out, achieving the input source resolution equal to LED display screen resolution, restoring images to the maximum extent possible, meanwhile avoiding distortion and blurring caused by zooming in or out.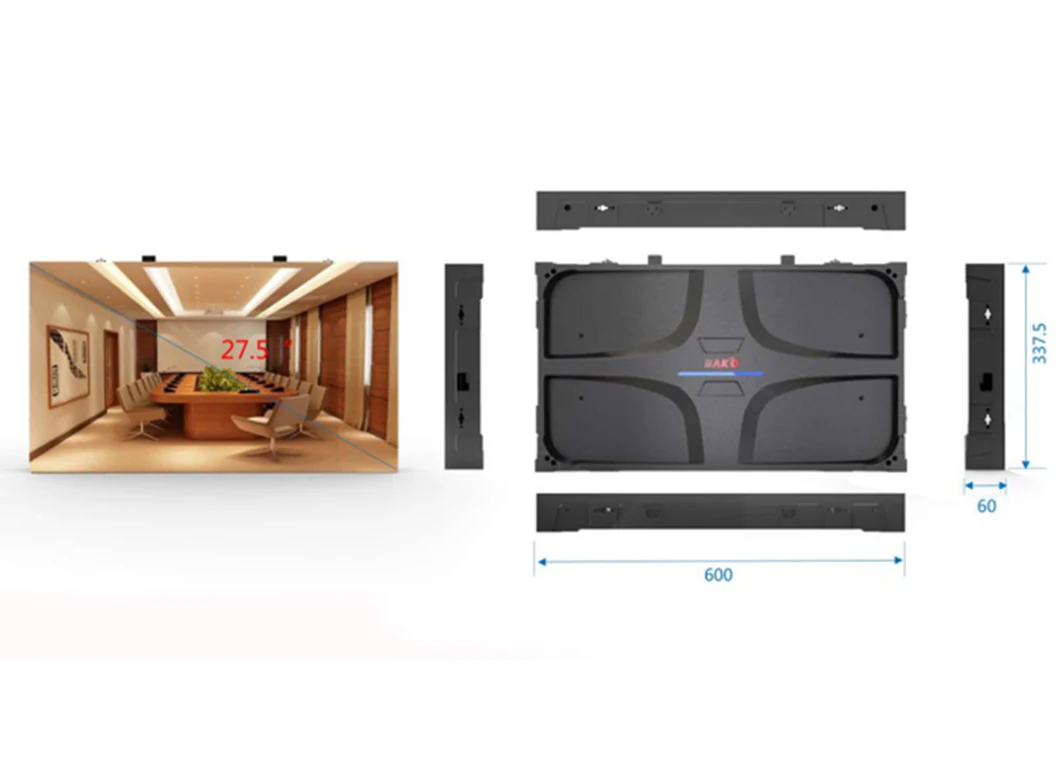 High accuracy achieves high quality
:
New high strength die - casting aluminum material, CNC finish machining make the cabinet flatness reaches 0.01mm level, guaranteed seamless splicing effect.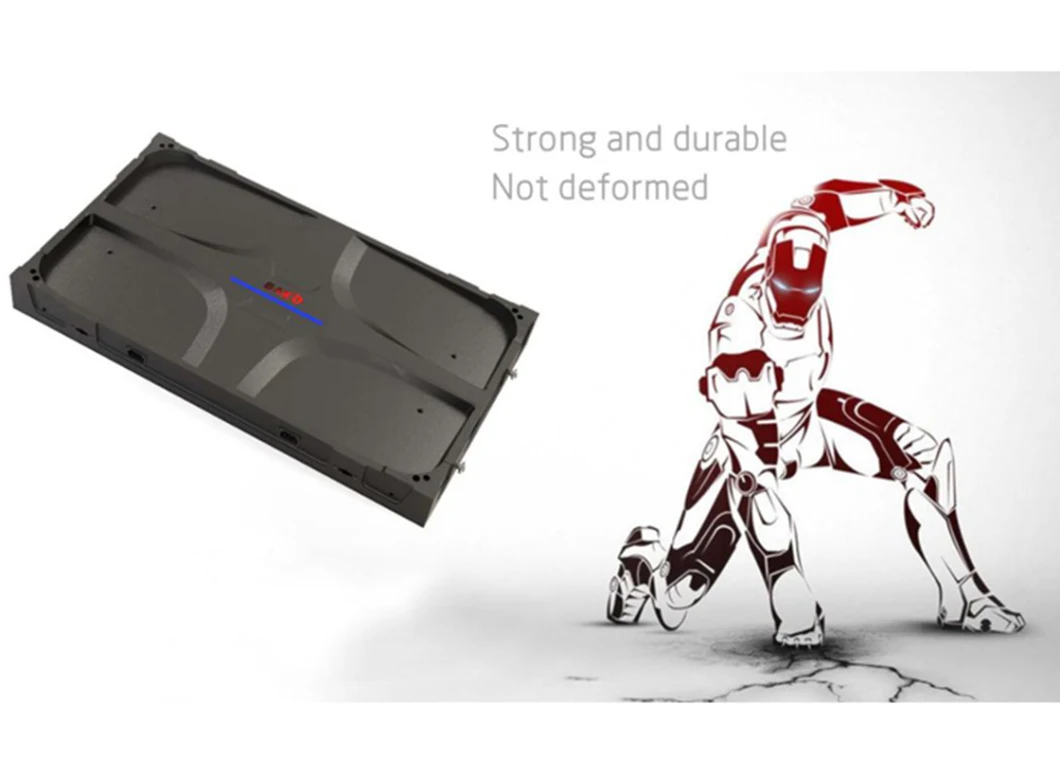 Unique module design:
Separation design. PCBA and bottom case are not integrated structure, this can make the cabinet lighter weight and better heat dissipation.
Precise localization:
Each module has 2pcs fixed axes for connection, one to one correspondence with the positioning holes on the cabinet frame, quick installation.
Front service available, saving maintenance cost and time consumption.
Wire hidden design:
Cabinet uses the wire hidden design. There are wire holes in the side of each cabinet . Cabinet back visual wireless after assemble. Much neat and beautiful.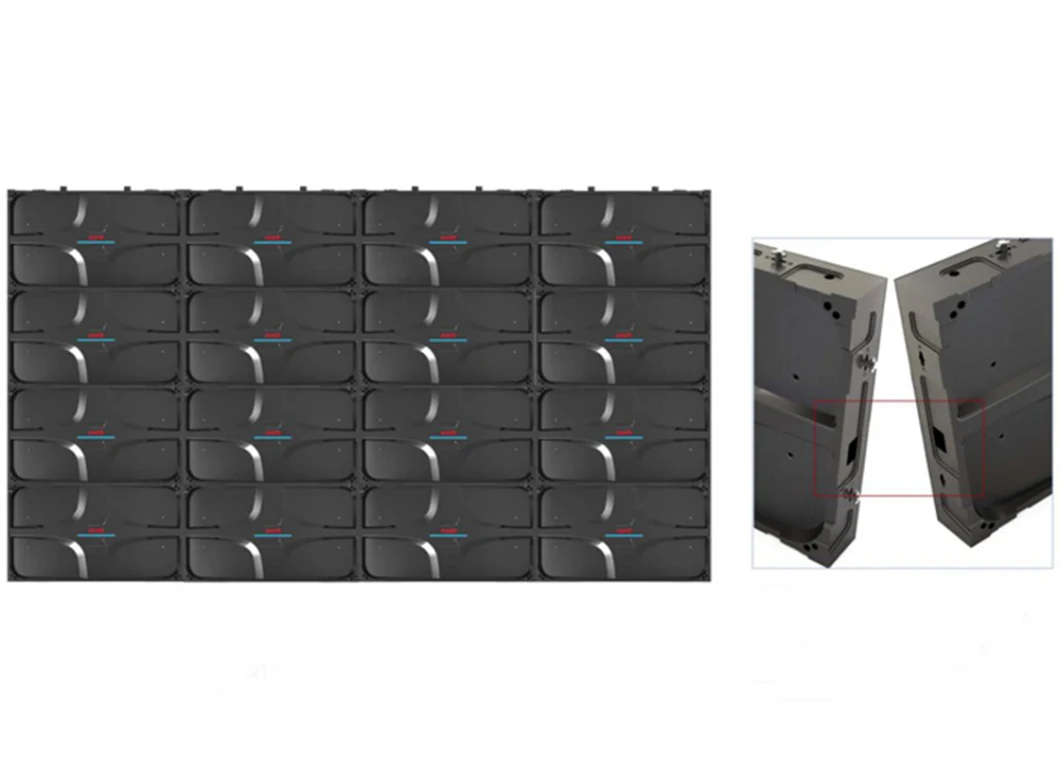 Front service and disassembly:
Power supply, hub card, receive card and module all front assemble or disassemble. A repair aisle reserving is unnecessary. Built-in installation method can help to save space.
Also front maintenance is available.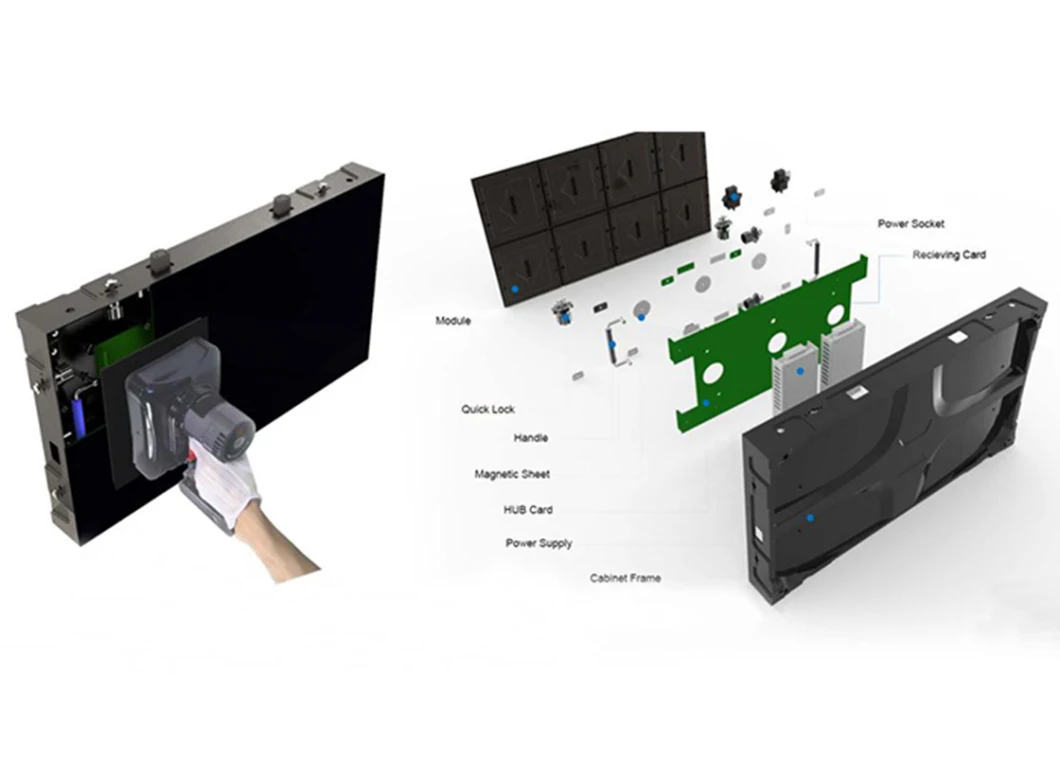 Handle internally installed & Module magnetically mounted:
2pcs handles and 3pcs magnetic sheets within the cabinet. Easy to fix the modules.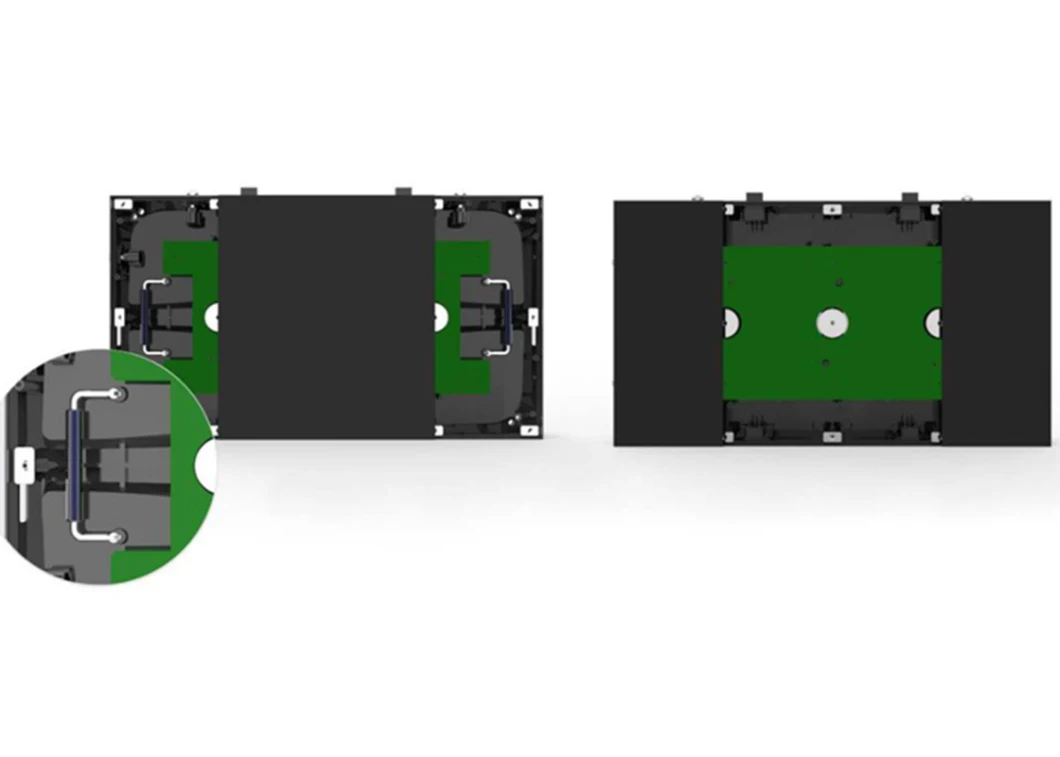 High precision quick lock assemble and disassemble:
The sides of the cabinet can be quick lock and quick disassemble, convenient operation. Save time as well as manpower.Apply users a better sense of operation experience, only need 10 seconds to install a cabinet.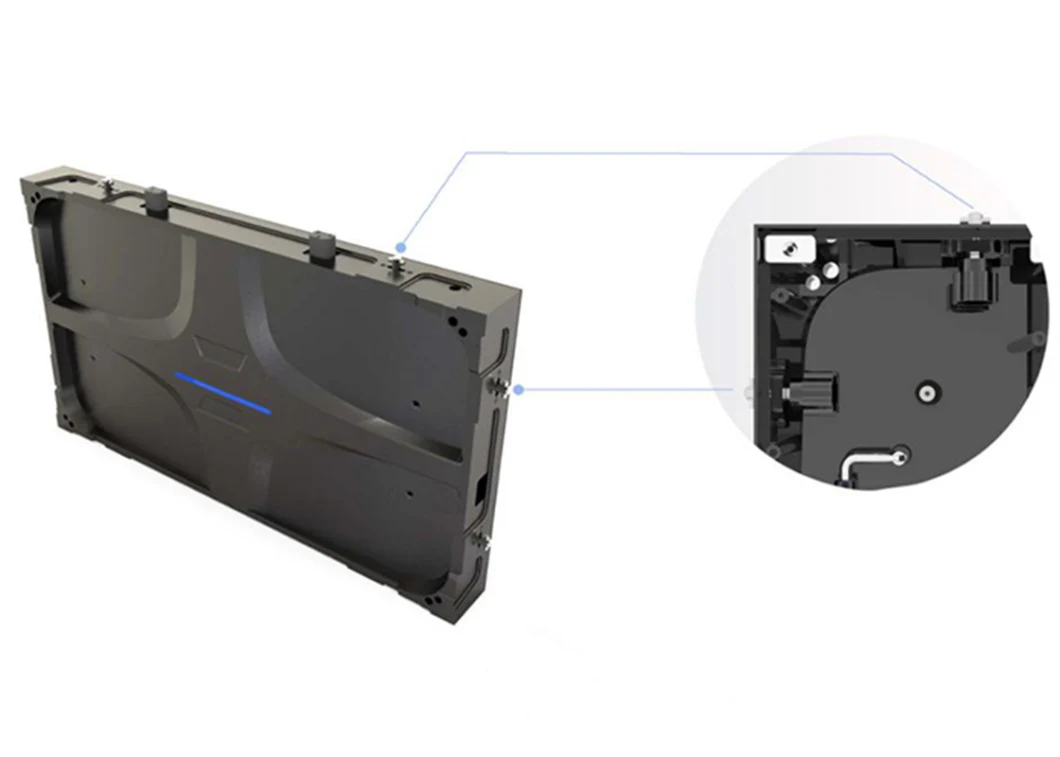 High gray scale, ultra HD:
Cabinets configure brand IC, gray scale reach to 16bit, data refresh rate reach 3840Hz, the display screen is soft, delicate and realistic.
Lightweight and slim thickness:
Cabinet lightweight design, using die-cast aluminum designed and manufactured. One single cabinet only 6kg weight and 60mm thickness.
Specifications:
UHD-1.2

UHD-1.5

UHD-1.6

UHD-1.9

Physical Pitch

1.25mm

1.56mm

1.66mm

1.92mm

Pixel Configuration

SMD0909

SMD1010

SMD1010

SMD1010

Pixel Density

640,000pixels/m²

409,600pixels/m²

360,000pixels/m²

270,000pixels/m²

Module Dimensions(W*H)(mm)

200x150

Panel Dimensions(mm)

400x300

No. Of Modules Per Panel(WxH)

2x2

Physical Resolution of Module(WxH)

160x120

128x96

120x90

208x78

Physical Resolution of Panel(WxH)

320x240

256x192

240x180

416x156

Panel Material

Die-casting

Single Cabinet Weight

4.6kg/panel

Processing

16 bit

Color Number

281 trillion

Contrast Ratio

4,000:1

Average Power Consumption

220W/m²

Max Power Consumption

800W/m²

Refresh Rate

>1,920Hz

Driving Method

1/30 Scan

1/32 Scan

1/30 Scan

1/26 Scan

Brightness

>800 nits

Viewing Angle(H/V)

160°/140°

Expected Lifetime

≥

100,000 Hrs

IP Rating(Front/Rear)

IP40

Operating Temp/Humidity

-20ºC-50ºC/10%-90%

Storage Temp/Humidity

-40ºC-60ºC/10%-85%

Certification

CCC,TUV-CE,ETL