Indoor Used Fixed Installation P3 Small Pitch LED Display Curved Straight Surface LED Screen
Are you hosting a
conference, seminar, live theatre show
?

Bako Vision will work closely with you to capture your vision to create a memorable show.
Indoor Fixed Installation LED Display Feature:
Seamless connection:
Our special connector design makes it easy to install, reducing gaps between modules..
The designed with
aluminium die-casting technology
making it possible to adapt all kinds of weather.
Customized design:
According to customers' requirements, our product can be designed with different shapes.
Cabinet locking system
can connect cabinets quickly and easily,making seamless installation available.
Indoor Fixed Installation LED Display Parameter:
PRODUCT SPECIFICATIONS:
| | | |
| --- | --- | --- |
| NO. | Item | Parameters |
| 1 | Model | BIF-3 |
| 2 | Pixel Pitch(mm) | 3 |
| 3 | LED Configuration | 1R1G1B |
| 4 | LED Type | SMD2121 |
| 5 | Screen Resolution(dots/sqm) | 111111 |
| 6 | Module size(mm) | 192X192 |
| 8 | Scan method | 1/32 constant current drive |
| 9 | Cabinet size(mm) | 960X960 |
| 11 | Cabinet material | Steel/Aluminum |
| 12 | Brightness(cd/sqm) | ≥1200 |
| 13 | Viewing angle | H:140°/ V:140° |
| 14 | Grey Scale | 16bit |
| 15 | Refresh rate(Hz) | ≥1920 |
| 16 | Ave. power consumption (W/sqm) | 300 |
| 17 | Max. power consumption(W/sqm) | 900 |
| 18 | IP grade | IP43 |
| 19 | controller | Novastar |
| 20 | Maintenance | Front/Rear service |
| 22 | Input Voltage(V) | AC 110V-220V +/-10% |
| 23 | Frame frequency(Hz) | 60 |
| 24 | Working humidity | 10~90%RH |
| 25 | Working temperature | -30ºC~60ºC |
| 26 | Certificates | RoHS / CE / CCC / FCC |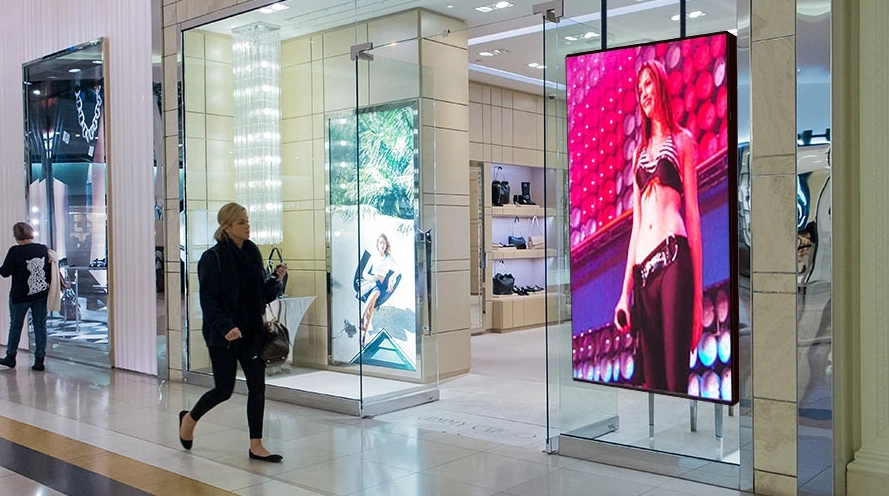 Case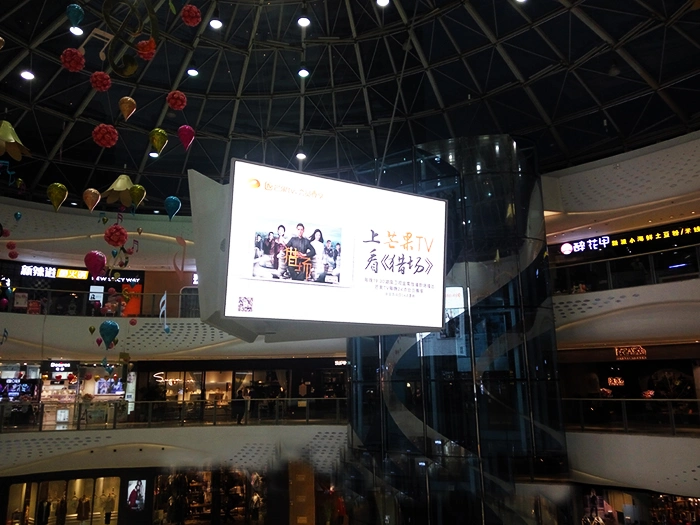 China
P4mm Indoor LED Display Screen
Our Company
Shenzhen BAKO VISION Technology Co., Ltd, started in Shenzhen in 2005, a world class manufacturer of technologically advanced LED displays, is SHENZHEN BAKO LTD holding enterprises (Stock Code: 871745), focusing on high end professional customers among domestic and overseas markets. BAKOVISION is fully capable to provide the tailor work of OEM, ODM, creative LED models beside of standard LED screens.
BAKO VISION contains of experienced team leaders and each of them has been working in LED display industry over 10 years. All of our R&D, Production, Sales, Technical Support depts….are running efficiently and smoothly by our great team work, moreover, delivering qualified product and offering timely pre-after service are also assured by BAKO VISION team.
BAKO VISION product lines have include UHD fine pitch, I/O rental, I/O fixed install, transparent screen, advertising poster, foldable screen, flexible screen, curtain, floor LED, perimeter display… meanwhile, based on our experienced R&D team and comprehensive management, we are always open and been proficient in breaking new model and tooling for customized solutions as well as creative products.
BAKO VISION main markets are among America, Europe, Middle East and Asia, all of our products are certificated by RoHS,CCC,CE,FCC,ETL,UL. Standing firmly by quality, winning firmly by proficient, in the past years of development, BAKO VISION continuous growth and brand positioning are all relied onto the long term partnership with variety channel customers over 120+ countries.

FAQ
1)Q: How to choose a proper led screen for your need?
A: You just need to consider three simple questions when you choose a led screen.
1.Will you use it indoor or outdoor?
2.Is it for rental usage(need to be moved from one place to another place very often) or for fixed installation (to be installed in one place forever)?
3.What is the approximate size of the whole led screen you would like to purchase?
2)Q: How to install it after I received it?
A: We will offer you the drawing to guide you for installation, we could also offer drawing, software set up drawing or photo or arrange our engineer to help if needed.
3)Q: How could I buy the products I need if there is no price in the website and could I get some samples first?
A: You can send your inquiry to us about the products you need,our sales will reply you within 24 hours to help you make the order.We welcome sample order to test and check quantity.
4)Q: What is a custom LED display?
A: Custom LED displays can be designed to meet the needs of the user, taking into account all of the above for easy maintenance. Of course, maintenance can help to increase the service life of any electronic device, and measures are taken during the production process, so that maintenance costs are greatly reduced.
A custom LED display, as the name suggests, can control anything with any message you can think of. They are used in almost all industries, such as factories, banks, airports, universities, libraries, etc.
Custom LED displays are mounted on the wall or suspended from any ceiling for broadcasting information viewed from any distance. In addition, the brightness of these custom LED displays can be displayed very clearly at any distance.
5)Q: I would like to ask you if it's possible to have my logo on the product.
A: We hope you know that our company perfectly support customized logo service. But, we also hope you know that it's an extra-service,so a little bit extra service fee is needed...