Flexible LED Curtain Display Wind Series
Introduction
Wind Series offers outstanding performance with its real flexibility. The unique design contributes to the horizontal and vertical deformed bending installation, making it possible to achieve "S"shaped, round, concave, convex and curved screen. The special soft PCB board design allows Wind series being ever-changing,no matter if you would want concave shape in a concert now,and cylinder LED display in a supermall tomorrow,even would provide a touring show for a stage 2 days later,it will be easily done by Wind Series . It is easy to assemble,solid and stable, and have indoor and oudoor version for option. It becomes the best solution for your rental application and fixed-installation.
Features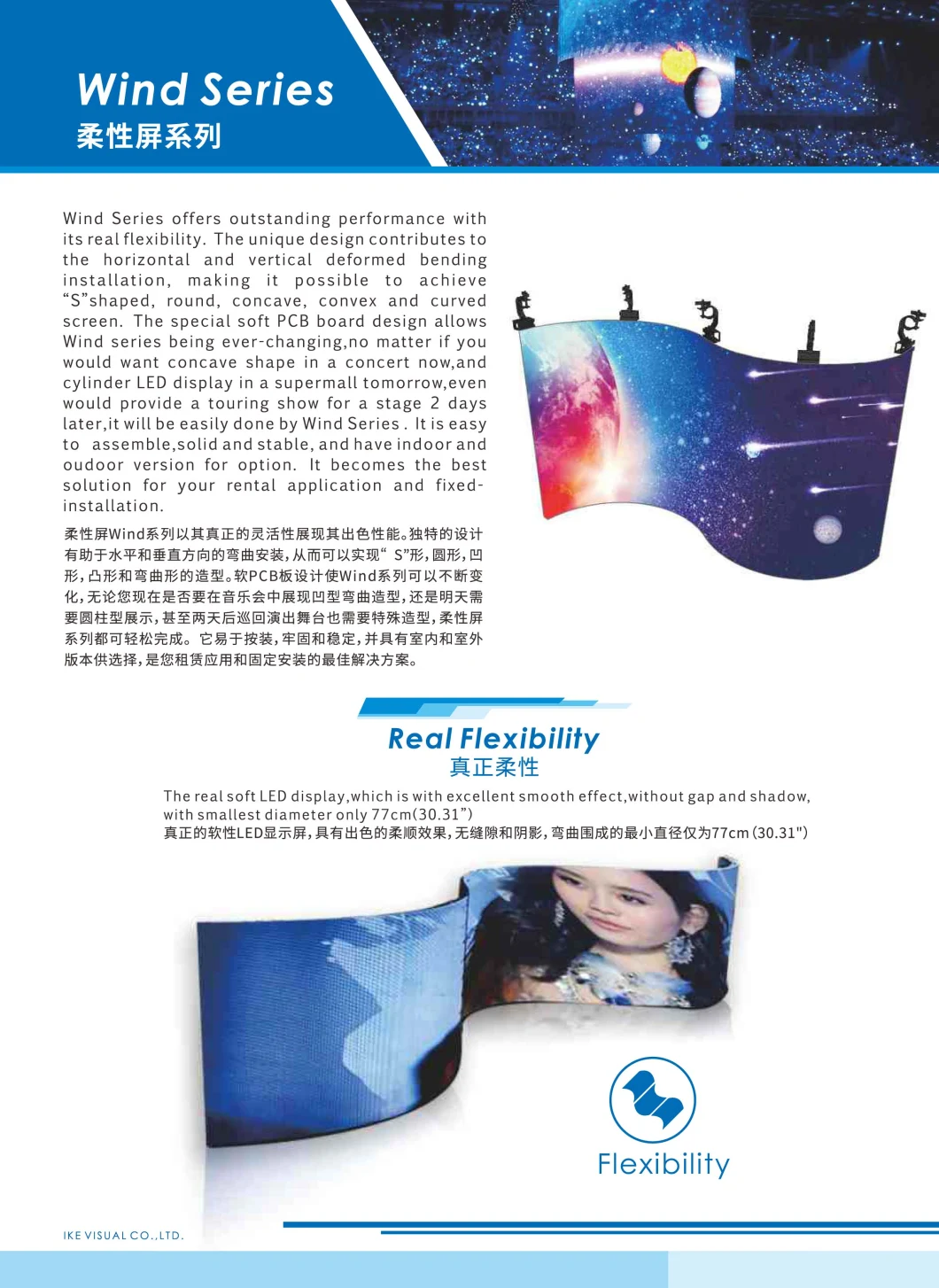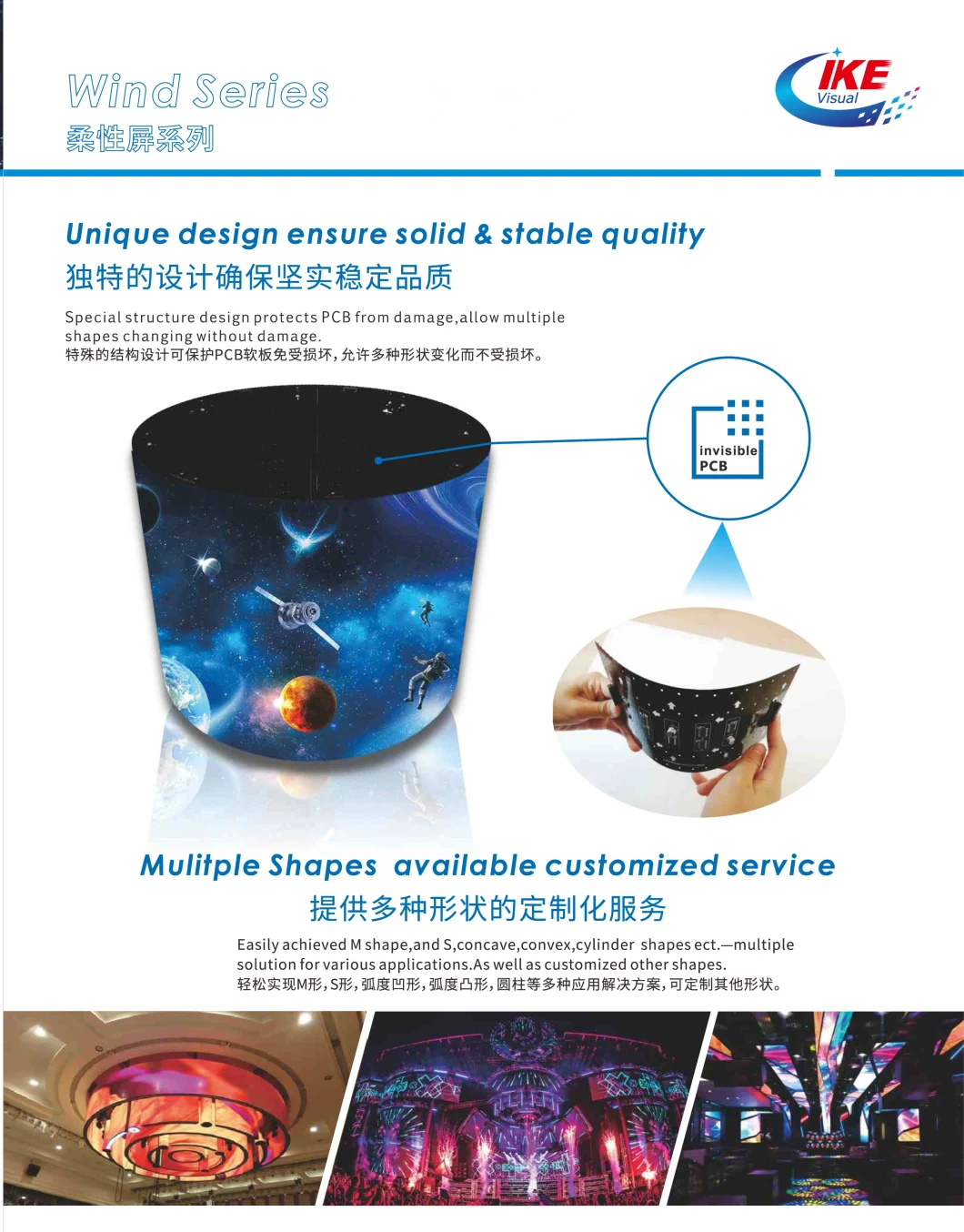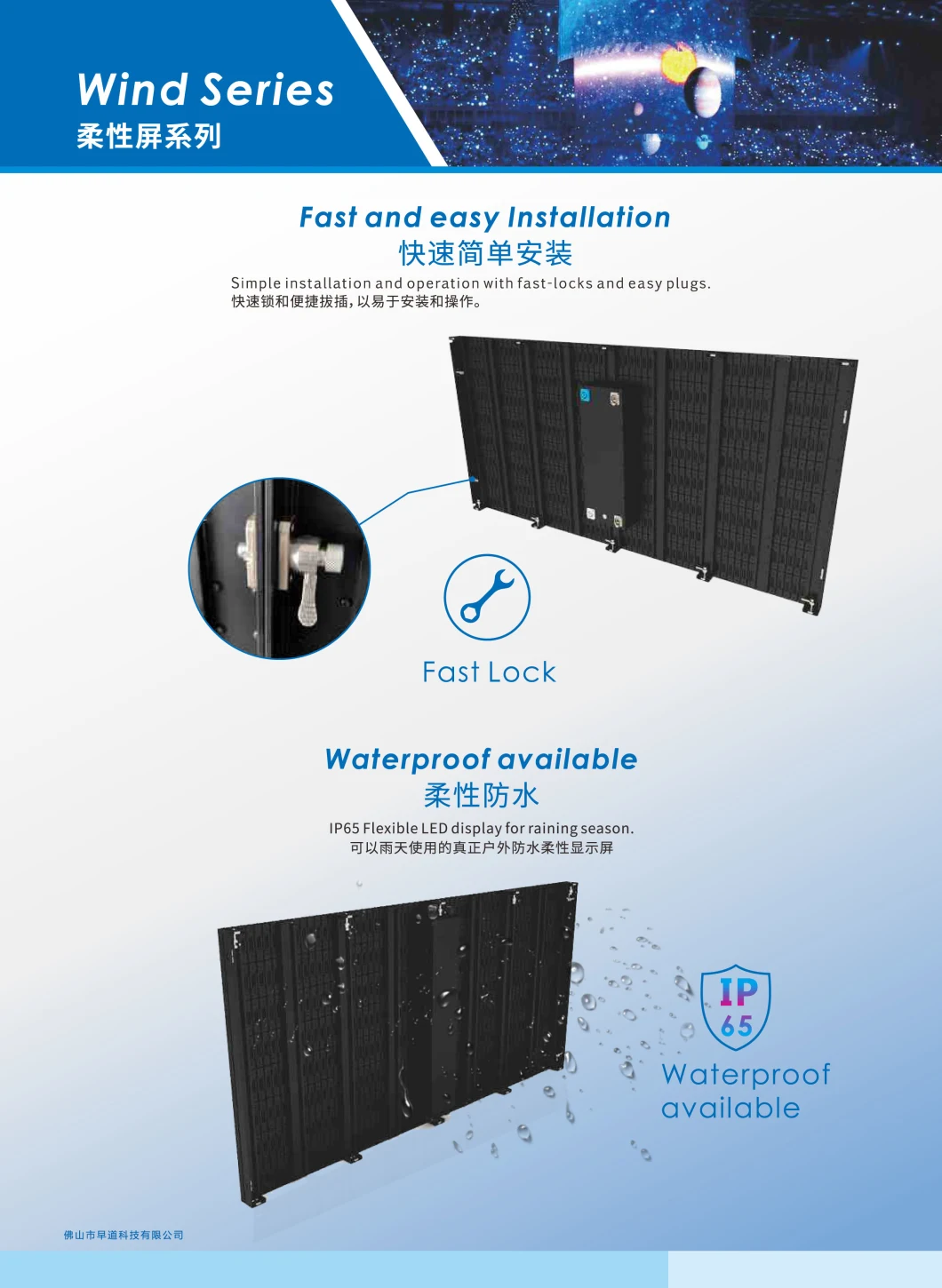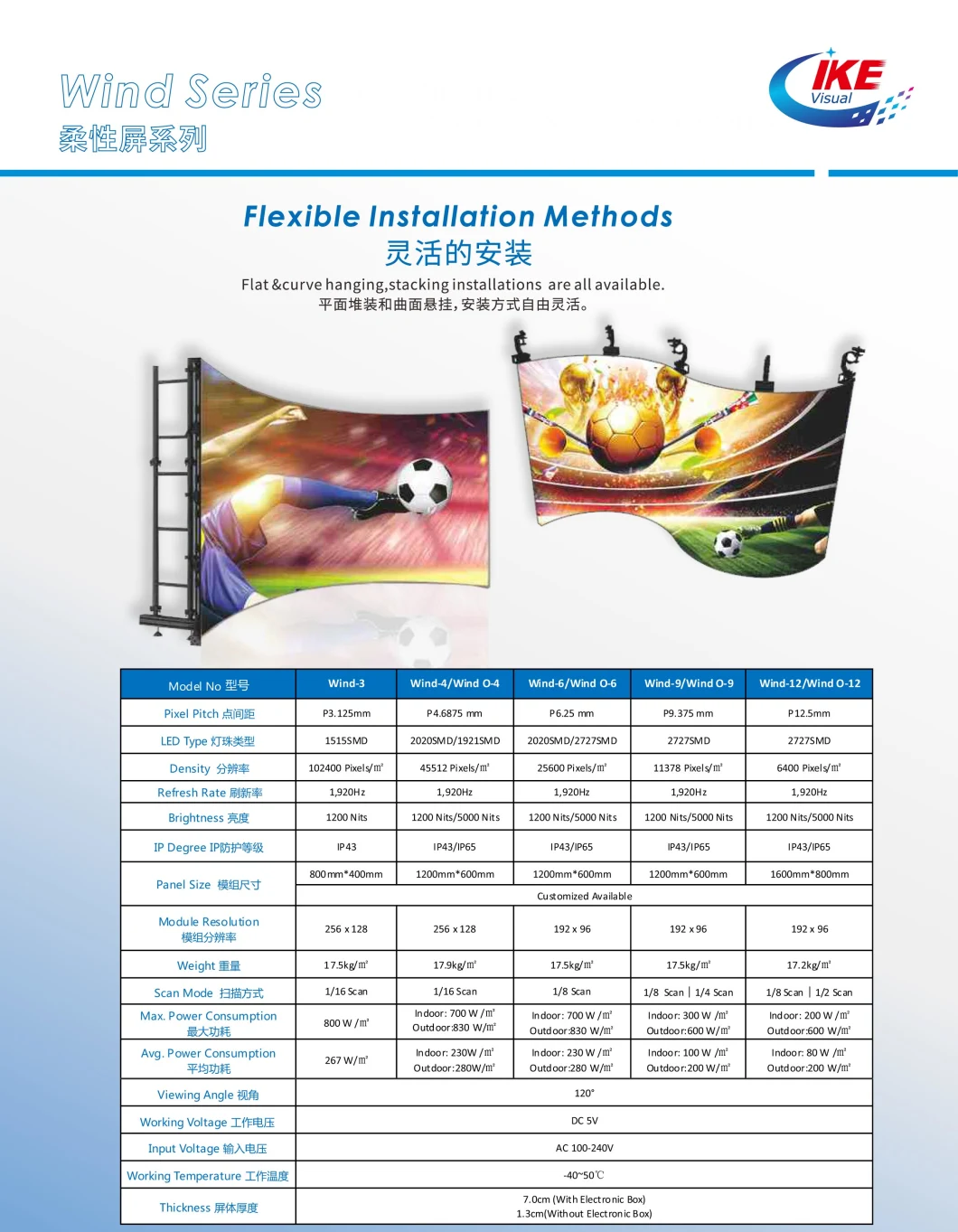 Package DetailsPackage
includes
Flight Case
,
Plywood Case
,and
Honeycomb Carton
.
Flight Case
:Solid and stable enough for large quantity of products packaging,as well as with wheels,easy moving.Good for turing show,rental business ect.
Plywood Case
:Solid and stable enough for large quantity products packaging,without wheels.Good for fixed installation or seldom moving projects.
Honeycomb Carton
:Good for sample order,or small quantity of products packaging.Light weight and solid enough,save much shipping cost and labor cost.
Shipping
is including shipping by air and shipping by sea.
By air:
including Air Express and Air Cargo.
By sea:
FOB Foshan or FOB Guangzhou,If FOB Shenzhen,some freight may charged.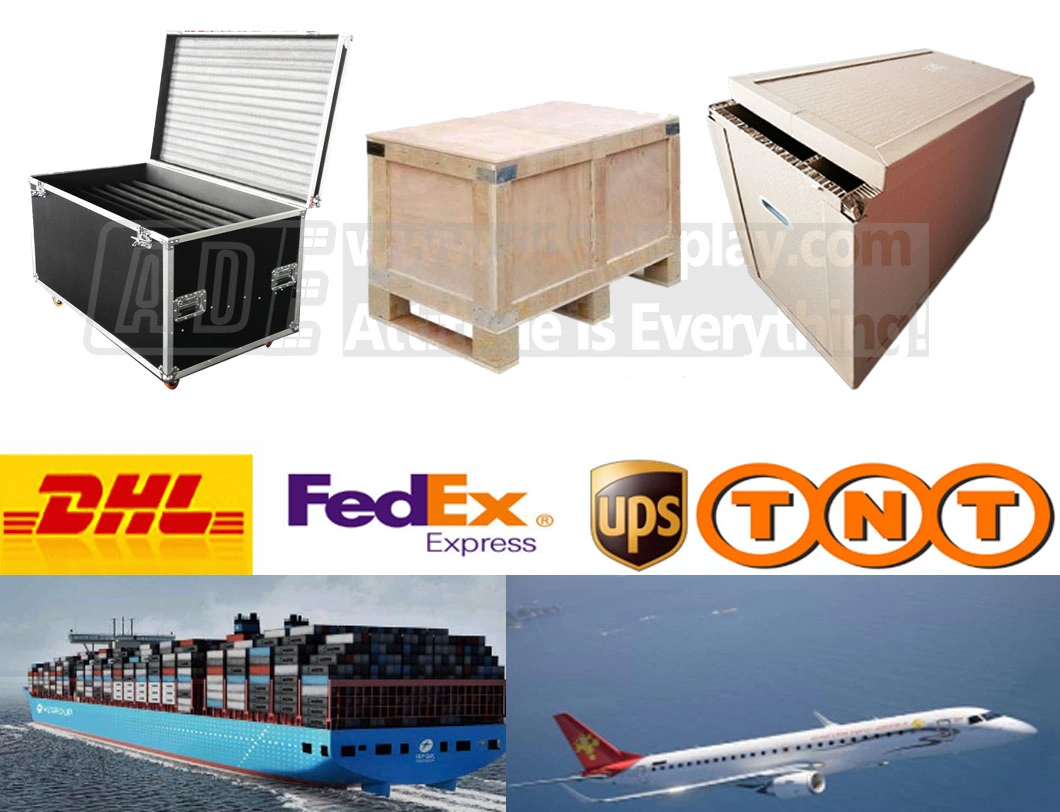 Applications
Thanks for unique design of the flexible LED display,it's good for multiple applications,such as fixed to curved wall,special shape design for supermall,irregular shape for stage,cylinder LED display,ect.