4K TV Video Wall Matrix Panel Video Wall Monitor Display 4K LCD Video Wall
Description
♦ Excellent super narrow bezel design with 3.5 mm bezel width between screens
♦ Built-in 3D noise reduction, making the image clean and outline more vivid
♦ HD display 1920x1080
♦ LED backlit technology brings you perfect visual effect
♦ 4K input supported
Advantages of LCD Video Wall
♦ Reliable quality and low maintenance: Less thermal diffusivity makes the components and parts more stable.
♦ High Definition and clear image: High brightness and contrast make colors brilliant and bright, as well as stable and clear image.
♦ Wide viewing angle: DID LCD panel makes the viewing angle up to 178°.
♦ Low power consumption and low heat radiation
♦ Long service life lowers the cost of usage and maintenance
♦ Innovative and advanced: 42" to 60" Ultra thin bezel LCD video wall, the thinnest bezel up to 1.8mm
♦ Ultathin and lightweighted: The ultra thin and lightweighted design makes it easy to transport and install.
♦ Economical and practical: High performance and high quality make it cost less.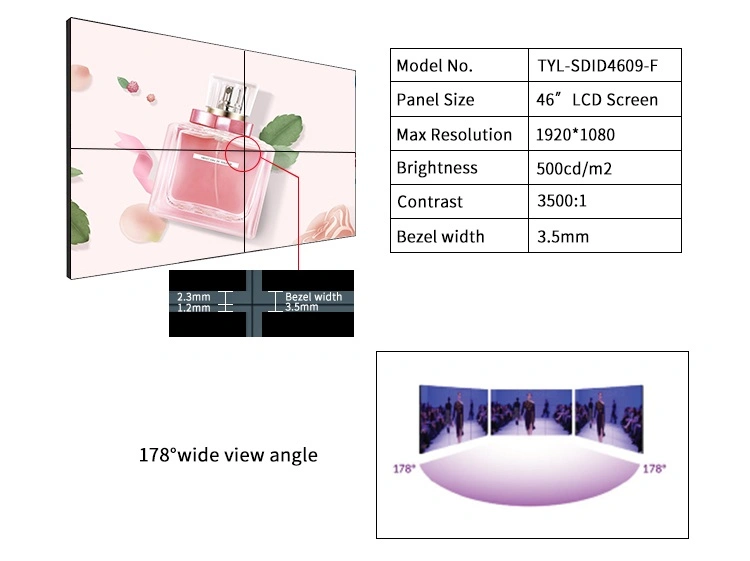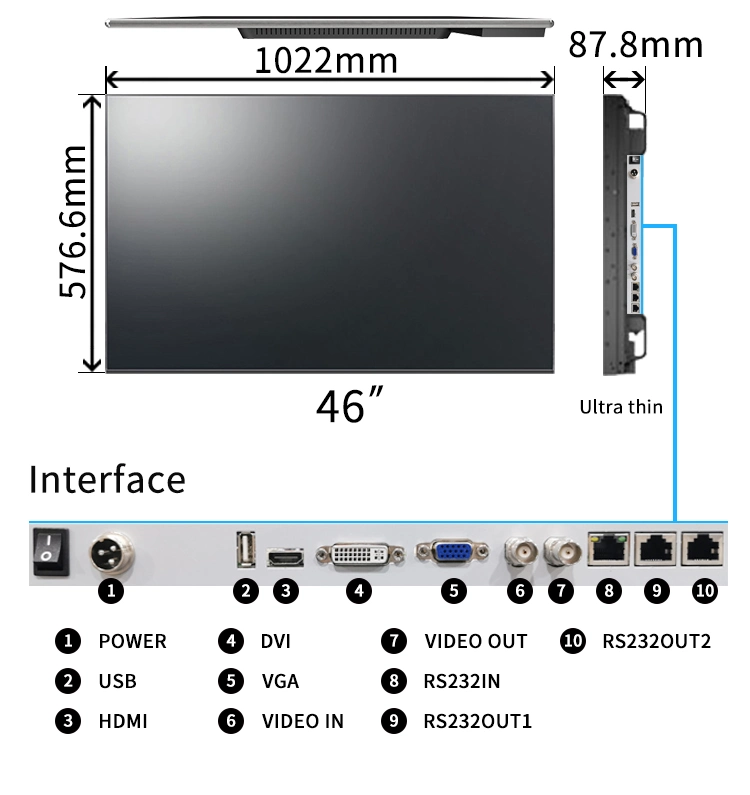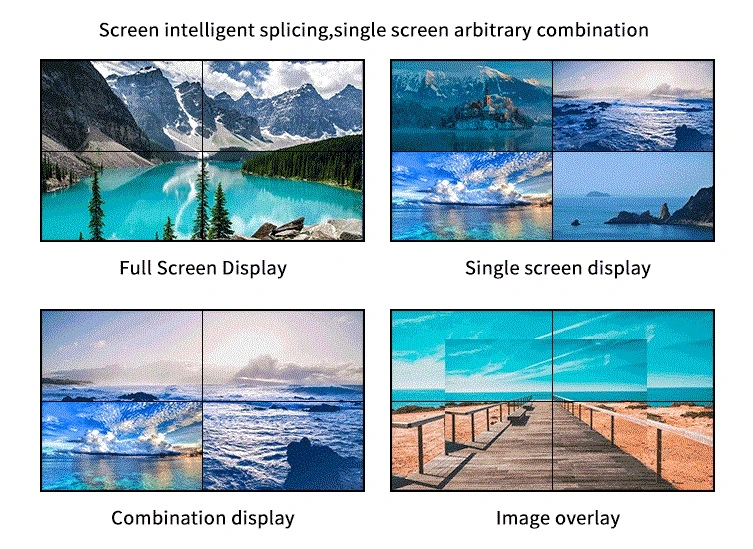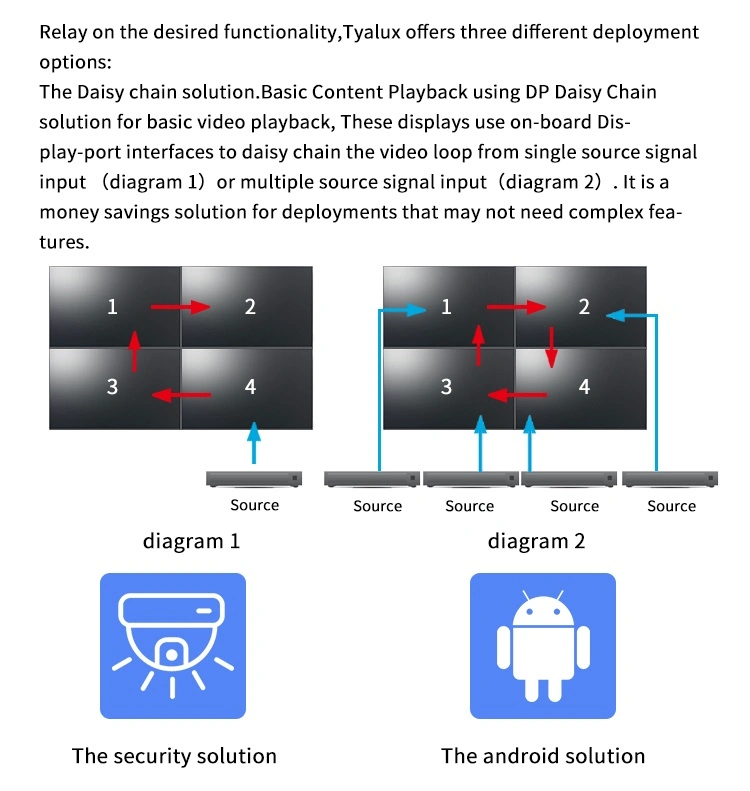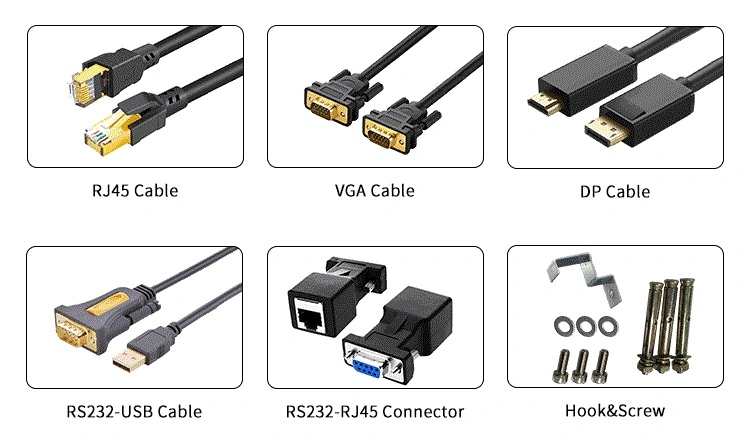 Specifications of TYALUX LCD Video Wall TYL-SDID4609-F
LCD Video Wall

Model No.

TYL-SDID4609-F

Panel Size

46" LCD Screen

Backlight Type

WLED

Display Area

1018.08(H)x572.67(V)mm

Aspect Ratio

16:9

Max Resolution

1920x1080

Color

8Bit,16.7M

Brightness (nits)

500cd/m2

Contrast

3500:1

Visual Angle (H/V)

178/178°

Response Time

8 ms

Life Span

>60,000 hours

Bezel width (between screens)

3.5mm

Product Dimension

1022(L)X576.6(H)X87.8(D)

Product Weight

19KG

Interfaces With 4K input

Input

1*DVI

1*HDMI

1*DP (Display port)

1*VGA (SVGA / XGA / WXGA)

1*RS232(RJ45)

Output

1*DP (Display port)

1*RS232(RJ45)

Power

Power Supply

AC100V~240V 50/60Hz

Maximum Power Consumption

150W

Standby Power Consumption

<3W

Working Environment

Working Temperature

0ºC~60ºC

Working Humidity

5%-95%RH


Product Uses
♦ Transportation Industry
LCD video wall could be used in the information display terminal of transportation industry, such as airports, ports, metro, highway. Because more information could be displayed integrated and timely in the LCD display.
♦ Financial Industry
LCD video wall could be used in the information display terminal of financial industry, such as stock and security market. These places are usually very spacial and there is crowded population. The wide viewing angle of LCD video wall makes people see the displaying information clearly and effortlessly from different directions and positions.
♦ Commercial Industry
LCD video wall could be used in the display terminal of commercial industry, such as advertising, media, product presentations etc. The LCD video wall could meet the high requirement for bright images and vivid videos because of its high definition and high brightness. At the same time, the LCD video wall could work around the clock for years without break, which makes it the best choice for commercial industry to display information with intermission.
♦ Management and Control System
LCD video wall could be used in the display terminal of management and control system such as fire-fighting, meteorology, maritime, food prevention, transportation hub etc. The management and control system features that a wide monitoring range must be displayed to the control center so that the manager could make a quick response. In this case, the independent displays of each screen in LCD video wall makes a great difference for the manager in the management and control center.
♦ Safety Monitoring System of Mining and Energy Industry
High definition, wider monitoring range and multi-screen displays of LCD video wall increase the levels of the safety in production. Even the the dark mine images could be displayed clearly in the LCD video wall.
♦ Education and Conference System
The LCD video wall could display the information prepared by the educator or conference organizer in advance, which could help the listeners understand the information better, and at the same time, which could save the participants' a lot of time. In a word, the LCD video wall could improve the efficiency greatly of education and conference.


Company Information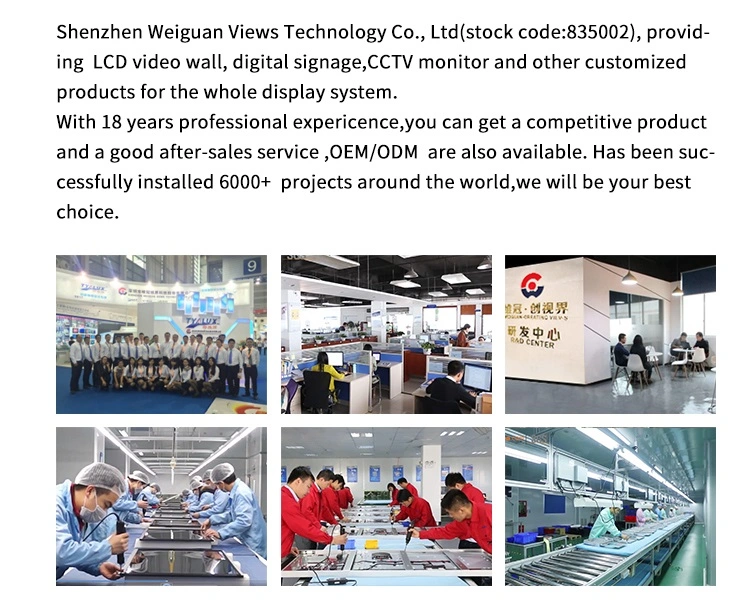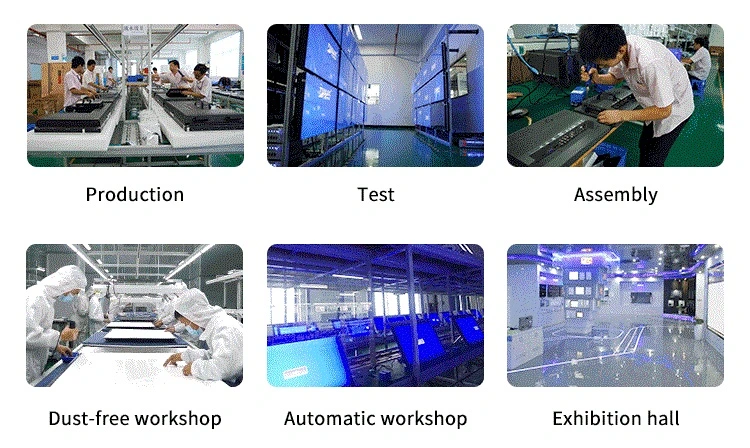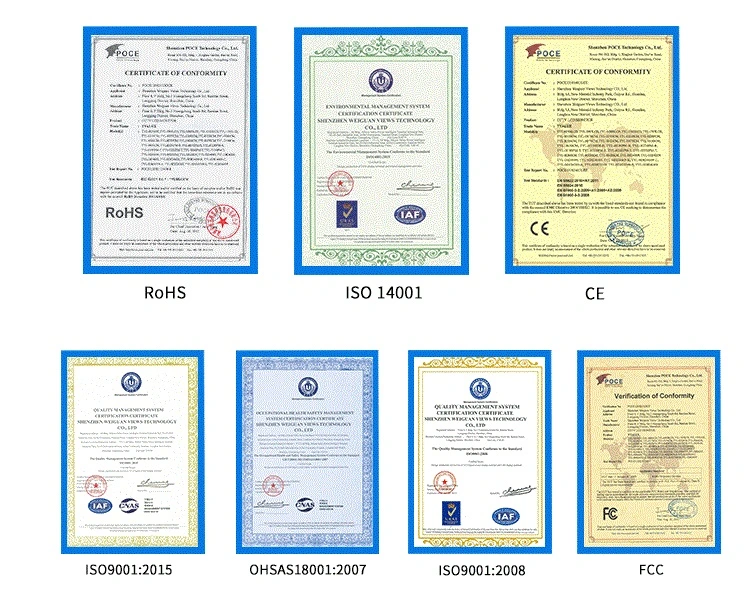 Packaging & Shipping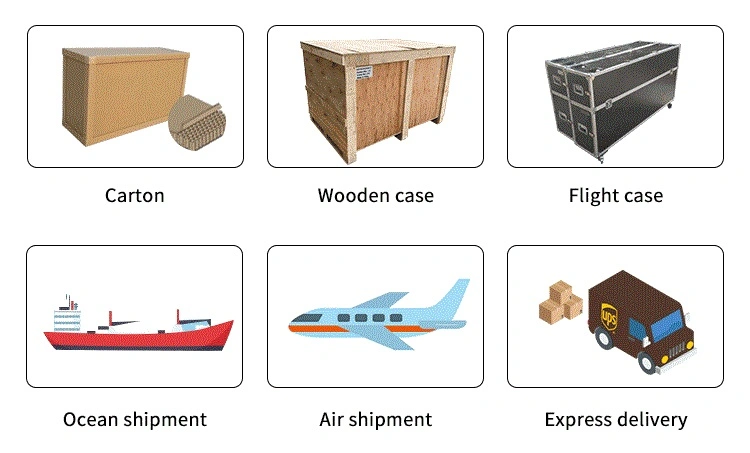 FAQ
1. Q: Are you a manufacturer or trading company?
A: We are a professional manufacturer specialized in producing LCD displays since 2003.
2. Q:How long is the warranty?
A:Our officially promised warranty time is 12 months from the date of delivery.
3. Q:I would like to ask you if it's possible to have my logo on the product.
A: TYALUX (our brand), neutral appearance, customized logo, all are available if you like.
4. Q:Which panel you use ?
A:Samsung and LG A+ panel.
5. Q:I haven't done business with you guys before, how can I trust your company?
A: Advertising displays received CE, RoHS, ISO9001, CCC etc; Our company is golden supplier more than 10 years; what's more, our company became a listed company in NEEQ in 2016.