Large 4.81mm Indoor Rental LED Display Screen for events hire
Product Details:
1, Same cabinets configuration design as normally, only with magnetic front design,adhere the modules on
tightly with magnets,easy and fast to install and dismantle with a simple push,save up 50% time for
assemble and disassemble;
2, The same size cabinet can be compatible with different specification displays of different DOT pixels.
(P3.9, P4.8, P5.68, P6.25);
3, Die Casting Aluminum Cabinet LED Display screen
4, Suitable for indoor stage background, event activity, meeting room, club, bar etc
5, The screen could be hung up for different kinds of event.And it also could be put on the floor as
dance floor;
6, Multifunctional cabinet, just change the module to upgrade the product with low cost;
7, The LED screen size can be exactly : 4*3m ,6*4m,9*5m etc .easy to get 4:3 ,16:9 ratio ;
Parameter:
Parameter

P3.91 indoor

P3.91 outdoor

P4.81 indoor

P4.81 outdoor

P5.95 indoor

P6.25 indoor

P6.25 outdoor

Pixel pitch

3.91mm

3.91mm

4.81mm

4.81mm

5.95mm

6.25mm

6.25mm

LED Type

SMD2121 Black

SMD1921

SMD2121 Black

SMD2727

SMD3528 White

SMD3528 White

SMD3535 White

Scan Styple

1/16

1/16

1/13

1/13

1/11

1/10

1/10

Pixel Density

65,536

65,536

43,264

43,264

28,224

25,600

25,600

Module size(mm)

250W * 250H

Cabinet Size(mm)

500 W*500 H

500 W*500 H

500 W*500 H

500 W*500 H

500 W*500 H

500 W*500 H

500 W*500 H

Pixels/Cabinet

128x128

128x128

104x104

104x104

84x84

80x80

80x80

Refresh rate

≥1920Hz

≥1920Hz

≥1920Hz

≥1920Hz

≥1920Hz

≥1920Hz

≥1920Hz

Brightness

>1300Nits

5000Nits

>1300Nits

>4100Nits

>2000Nits

>1600Nits

>4100Nits

Max Power/ panel

360W

300W

360W

360W

360W

360W

360W

Weight per cabinet

about 7Kg

about 13Kg

about 7Kg

about 8Kg

about 7Kg

about 7Kg

about 8Kg

Best viewing distance

≥4m

≥4m

≥4.8m

≥4.8m

≥5.9m

≥6.2m

≥6.2m

Cabinet material

Die-casting aluminum

Operating temperature

-30ºC----+60ºC

Operating humidity

10%---%95RH

Operating system

Windows XP / Windows 7 /Windows8 /Windows8.1/Windows 10

Notes: Specifications are for reference only. Please contact our salesperson for details. All rights are reserved to Led World.
Why choose us:
1, We focus on details ;
2, We have strict quality controlling on the materials and production and test process.
3, Fast locks and assembling pins, flatness and seamless are greatly increased, less than 0.01mm , easy
to install and dismantle .Seamless connection, less than 0.1mm between 2 cabinet ;
4, Respond within 24 hours;
5, Quality advantage: From material to finished product, from design to produce, we control all steps;
Manufacturer: over 9 years;
Project case: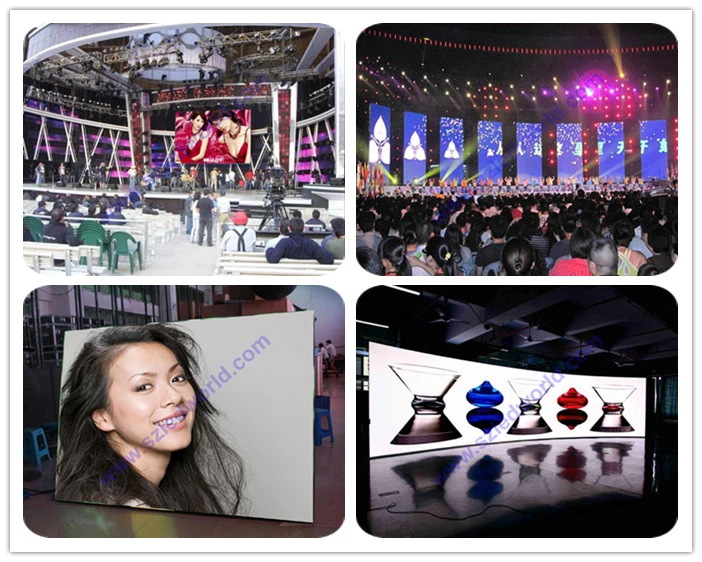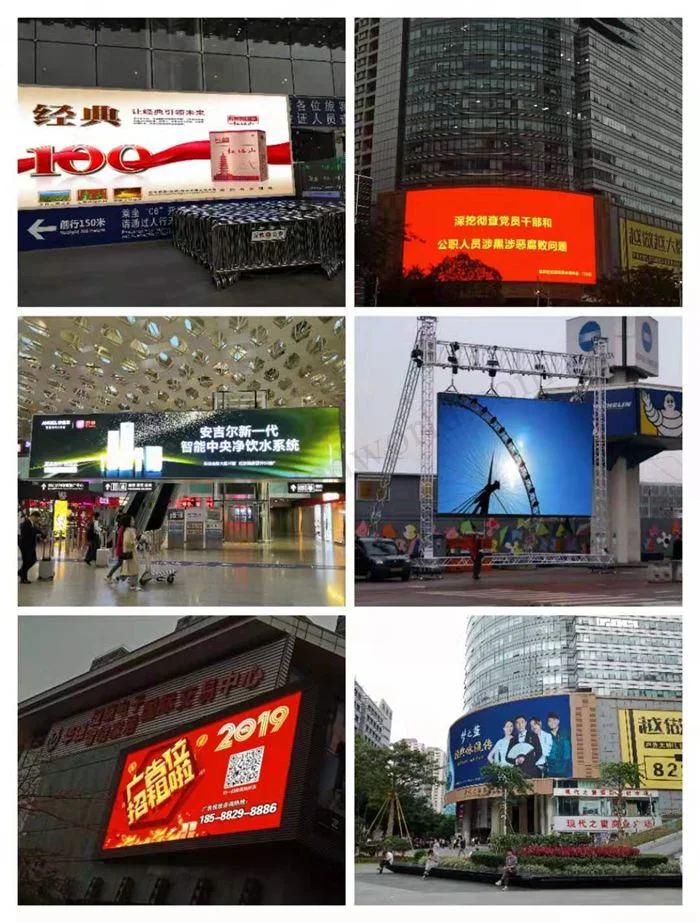 Our comapany:
Shenzhen LED World co.,ltd. was founded in 2007, with a registered capital of 30 million Yuan, a workshop covering an area of 9000 square meters and independent living and production places.
Shenzhen LED World co.,ltd will be committing to provide more cost-effective, more energy-efficient, and greener LED optoelectronic products, contributing to building a green home.
Shenzhen LED World co.,ltd is a professional LED media/video display manufacturer.
The workshop covering an area of 9000 square meters, No. of production lines are above 10.
Workshop: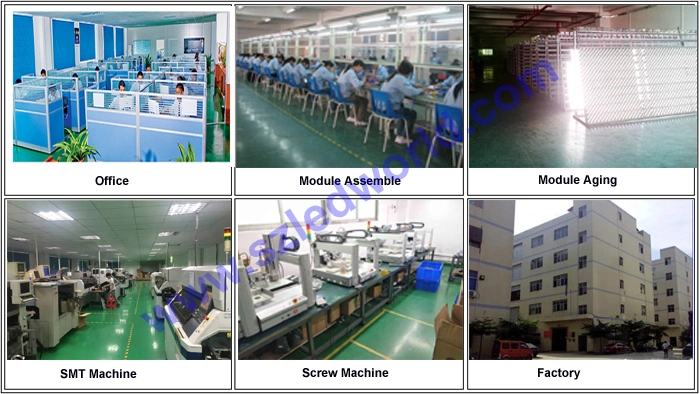 Certification:




Safe package: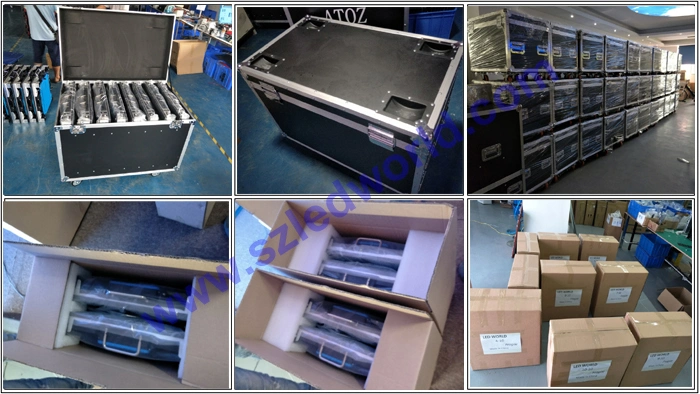 Control system: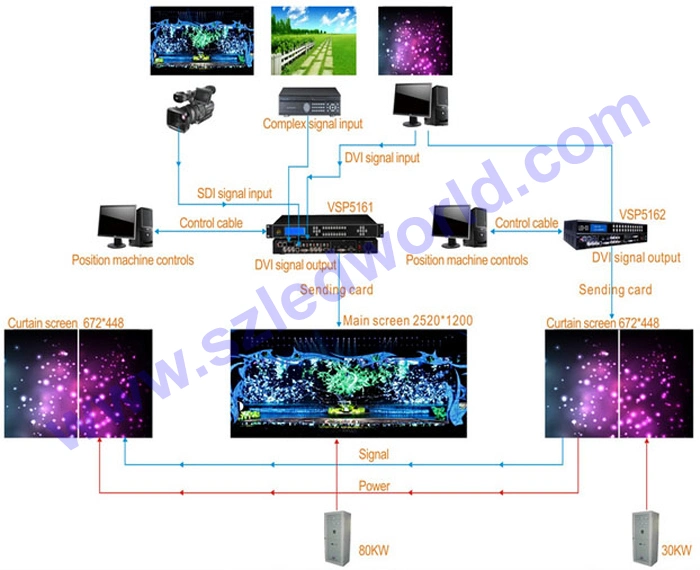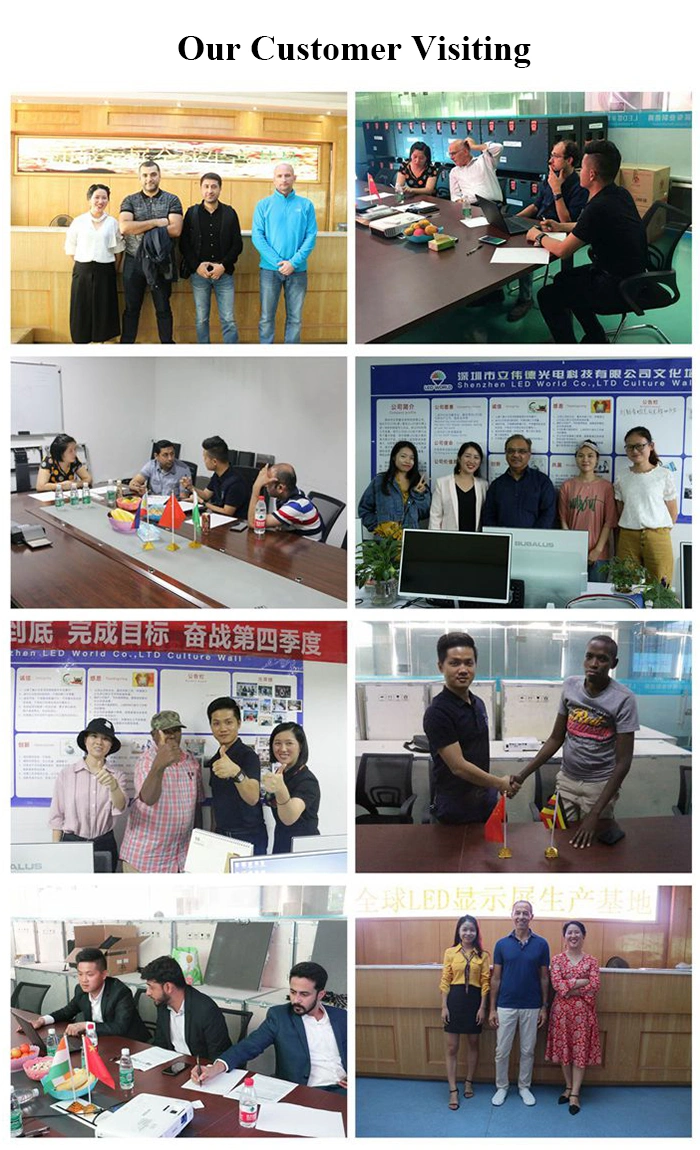 FQA:
Q1:Where is it used for?
A1:Outdoor & rental use. Widely used for backdrop of staging event, rental business, live show, concert, etc.
Q2:What are Pixel Configuration?
A2:Pixel Configuration is the description of the consistence of a pixel, for instance, we use 1 red lamp, 1 green lamp, and 1 blue lamp to compose a pixel, the pixel configuration is 1R1G1B.
Q3:How do you improve quality?
A3:Find problems and solve problems.
As a professional manufacturer in LED field,we pay close attention to material quality in different times ,and send information back to supplier.
And every customer can give us feedback on any products,then we can check ."
Q4:How about your production ability?
A4:We have 10 production lines with all series of automatic production machines.
Monthly production ability: 200,000pcs of led modules and 4,000sqm of assembled led displays;