Low Price P10 LED Screen Outdoor Billboard LED Screen Structure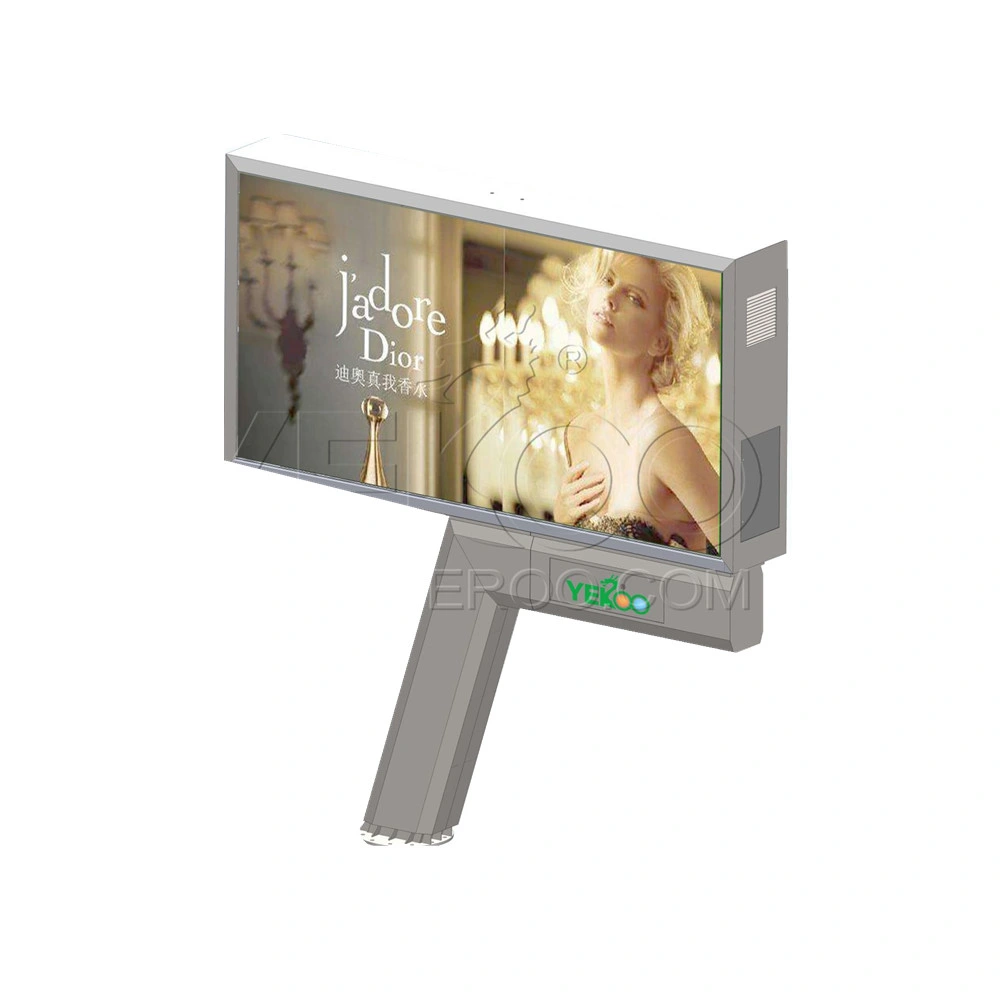 LED Parameter
P10 Outdoor Full-color LED Display
1. LEDs Data
with best white balance result,color brightness rate should be R:G:B=3: 5.9: 1.1 ,
we usually design them into rough rate 3:6:1 basing upon chips specification;
Chips
Brand
Chips Size
Wave Length
1R
Epistar
8mil
622-627nm
1G
10mil
520-530nm
1B
10mil
460-470nm
LED Type :
DIP
Brightness :
≥7500 nits
Viewing Angle :
120°(H) / 60°(V)
2. Module Data
Pitch :
10mm
Resolution :
16 x 16 dots
Size :
160mm x 160mm
Pixel Density :
10000 dots/m² (real pixels)
Driving Mode :
1/4 scan
3. Cabinet Data
Rsolution :
** (H) x**(V)
Size :
**mm x **mm
Depth :
150 mm
Material :
Steel
Maintenance :
Fixed Back-access
Weight :
approx.45kg per cabinet
4. Screen Data
Driving IC :
MBI 5020/5024/16126/2026
PCB Board :
KB A++
Power Supply :
Chenglian with CE&Rohs certificates AC110V/AC220V 50-60Hz
Max Power Consumption:
≤780W/m²
Average Consumption:
≤390W/m²
Protection Level:
IP65
Refresh Rate:
1000HZ
Best View Distance:
10-200 m
Surface Flatness :
GAP< 0.5 mm
Screen Certificates:
CE &Rohs
Screen Controllers :
Linsn,Nova,Dbstar,Zdec, popular asynchronous controllers
Frame Update Frequency:
50- 60Hz
Gray Scale:
14 bits input
Display Color:
10 trillion
Brightness Adjustment:
256 Levels with RGB individual adjustment
Control Mode:
Synchronous display with control PC by DVI / Asynchronous
Gamma Correction:
16 bits
Support Input:
Composite Video,S-Video,DVI,CATV,Popular Formats of Pics
Control Distance:
Ethernet Cable 100m,Single-model fiber 5km
Support VGA Mode:
800 x 600, 1024 x 768, 1280 x 1024, 1600 x 1200,
Brightness Correction :
Dot by Dot, module by module, cabinet by cabinet
Operating Temp :
- 35°~ +60° Celsius degree
Storaging Temp :
- 35°~ +80° Celsius degree
Operating Humidity :
10 - 90 % RH
Operating Life :
100000 Hours
Continuous Working Time :
≥48 hrs
MTBF :
10000 Hours
Loss Control Pixel Rate :
0.1‰
Mass Production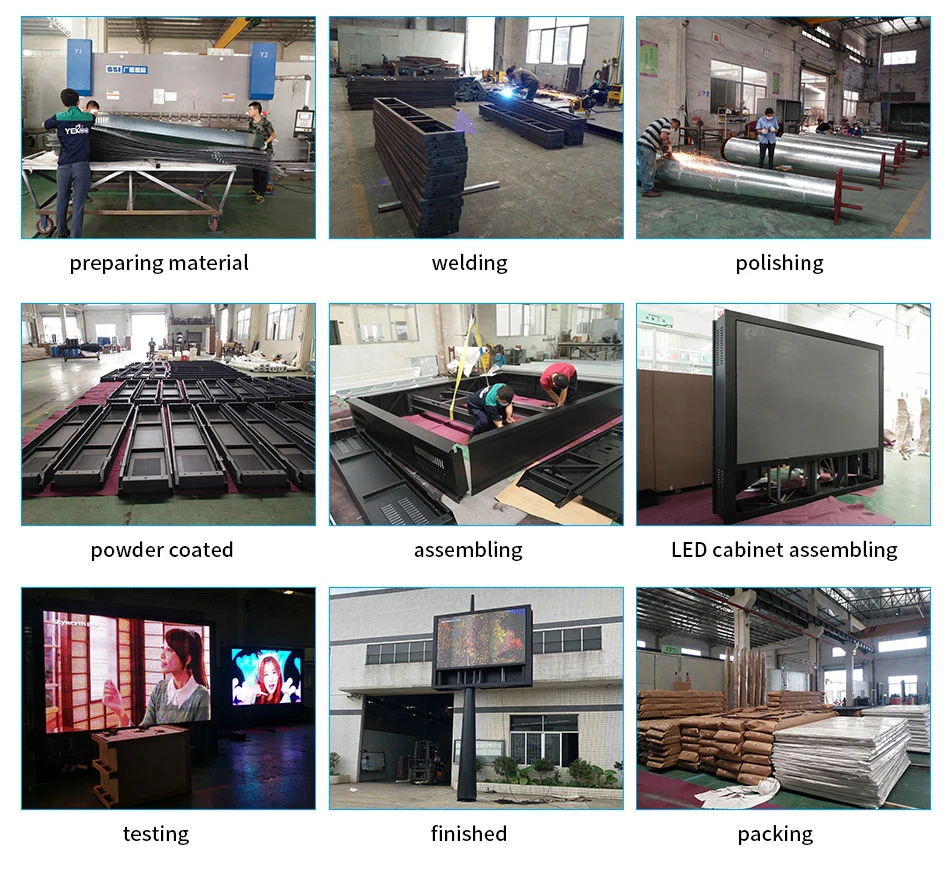 Company profile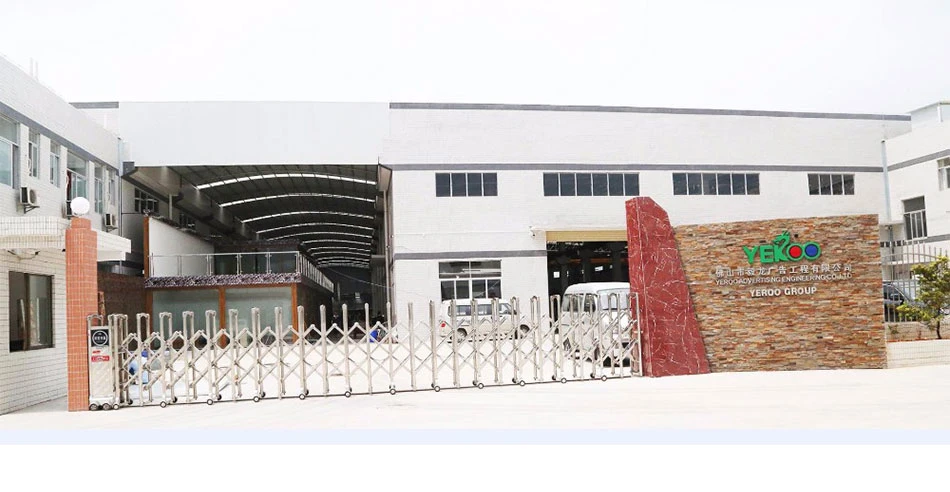 YEROO Group Co,. Ltd, established in 2000, with four subsidiary companies, "YEROO outdoor", "YEROO tech","YEROO design", and "YEROO smart", is a leading company integrating manufacturing and trading.Our main products:"YEROO outdoor": highway billboard, bus shelter, light box and signage"YEROO tech": LCD display
Under the principle of "all for the clients", we have been striving to extend our market, with which, we have acquired the honored title "Gold Member" in two famous B2B trading platforms, Alibaba and Made-in-China.
We are located in Foshan city China, with a workshop larger than 10,000sqm, taking advantage of the experience workmanship, scientific administration and advaniced equipment(Large size available spray painting equipment, 6m maximum bending and plate shearing machine, double end cutting machine, laser engraving machine and heavy lift and so on), we not only won the customers' faith, but also built our brand.
Herewith, we YEROO shall continue to give our best support to establish and maintain our long term friendly partner relationship with you based on the principle of "Safety, Integrity, Creativity, and Unity".
Certificate

Cases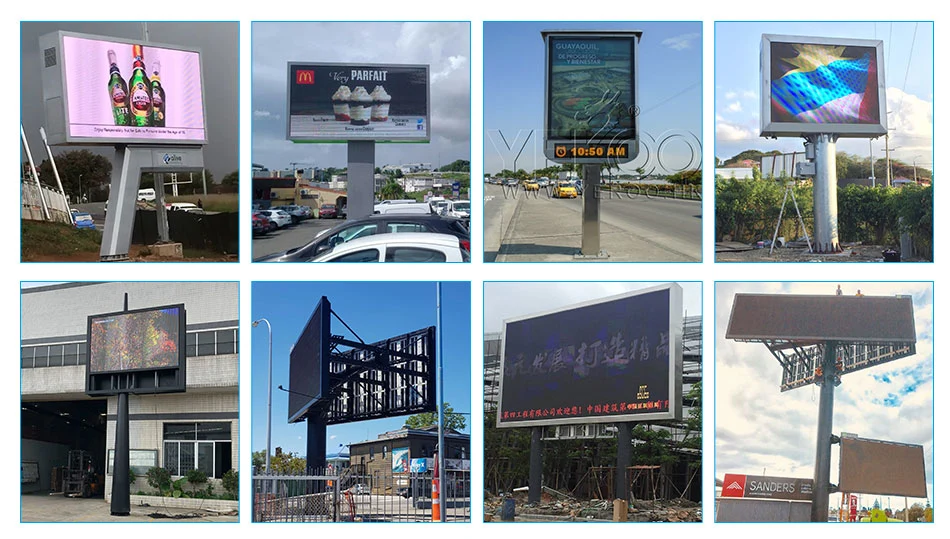 FAQ
1.Are you manufacture factory?
Yes, we are manufacture factory. We established in 2000, with 19 years experience.
Warmly welcome you to visit our factory.

2. Does your structure strong enough?
Yes, our structure can reach wind resistance 120km/h ~ 150km/h.

3. Could your structure be customized?
Yes, we can make the structure according to your own design.

4. Is it easy to fix the LED screen on the structure?
Yes, only by screws. Normally, clients can fix the LED screen on the structur by themselves according to our installation drawing.

5. Can you assist inspection from the third party?
Yes, we can assist them.

6. How about the lead time?
The structure must be shipped by sea,40HQ container normally,about 30 days.

7. Do you accept sample order?
Yes, sample order is accepted.